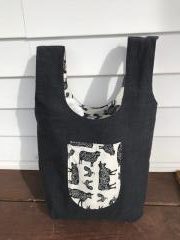 Welcome to this second installment of Operation Christmas 2019. You should have your address book handled by now – addresses either in your contacts list or your hard copy address book are updated.
Now it's time to think about dedicating one evening or afternoon, each week, to Christmas preparation, however, this isn't just about Christmas, it's kind of a lifestyle shift. You want to be more organized about an event that happens every single year – it really doesn't sneak up on any of us… we know it's coming!
My husband goes to a meeting every Wednesday night and that's my night to do stuff without distraction. I like to make lists and I love paper, so for me it's a no-brainer to have a notebook that's dedicated to Christmas Plans. Make a list of people that you would like to give a gift to, and what you'd like to give them – homemade or purchased. Plan on adding to and changing this list over time.
Would you like to sew something? Have you always wanted to make pajama pants for everyone in the family and even bought all the fabric at the after Christmas sale? And never made them? This is the year!!! Sometimes I feel like I could clothe the entire family, extended family and their extended family… So when my list is complete, it will have names, sizes, and which fabric I'm going to use. If you like pajama pants, there are great patterns – you can always find one you like, (with pockets?). Get them when they're on sale, and buy 3 of the pattern – so you don't have to do any copying. Pajama pants are super easy and VERY forgiving as far as fit – you really can't go wrong. Keep in mind that it takes around 2 ½ yards of fabric to make pajama pants – more for those really tall people in our lives. Prewash (shrink) your fabric before you cut it, and iron it – trust me, you'll be happy if you do. These go together pretty fast, once you're in the pajama pants mode – faster if you have a serger, and what a really nice gift to give and/or receive.
Bags are really cool to give – and the options are many… one of my favorites is the QuiltSmart Market Bag. I love the pre-printed iron-on panels. These go together really easy and look fantastic every time.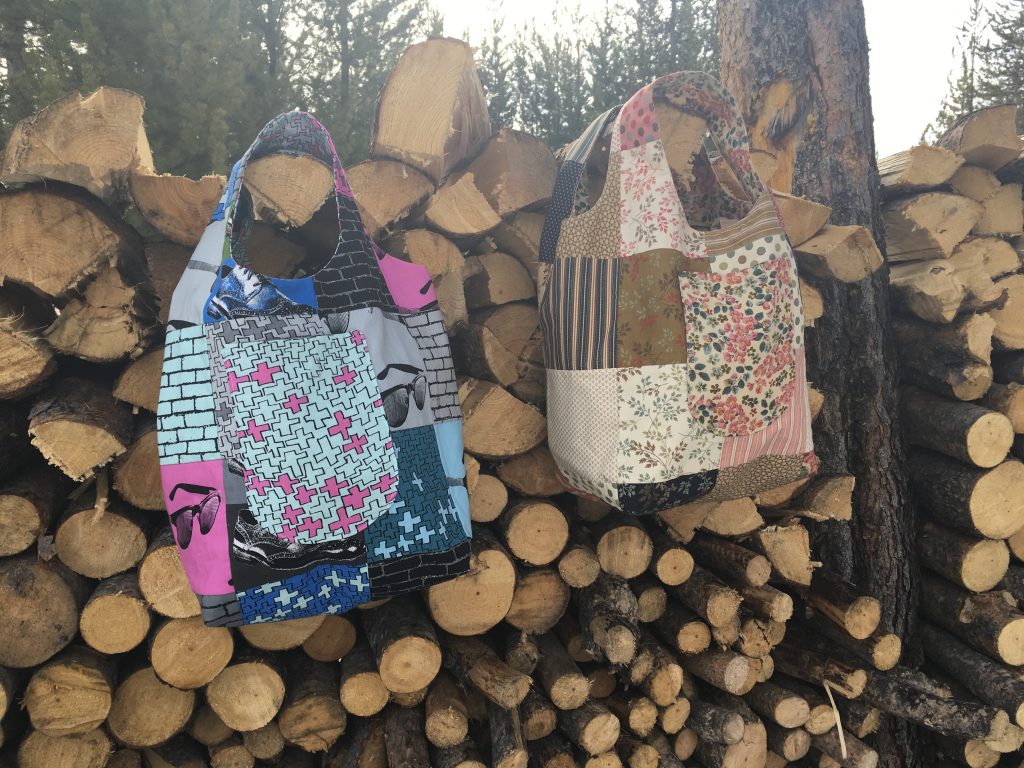 I made these ones using one charm pack, (plus lining fabric), sewing the 5" squares together 8 across and 5 down. The Market Bag comes together with a pocket on each side and they're really great for grocery shopping. They also make really good book bags. These bags are truly appreciated in these times we live in, because there are quite a few states that require us to bring our own bag or get charged for the store's plastic bags… that you'll probably throw away!
This one was made using "The Kiss" panel. It's such a beautiful panel, but I couldn't think of how I was going to use it… then inspiration hit! It's a super cool bag, and a really fun way to use panels. *The bag at the top of the page was made using HomeGrown by Deb Strain.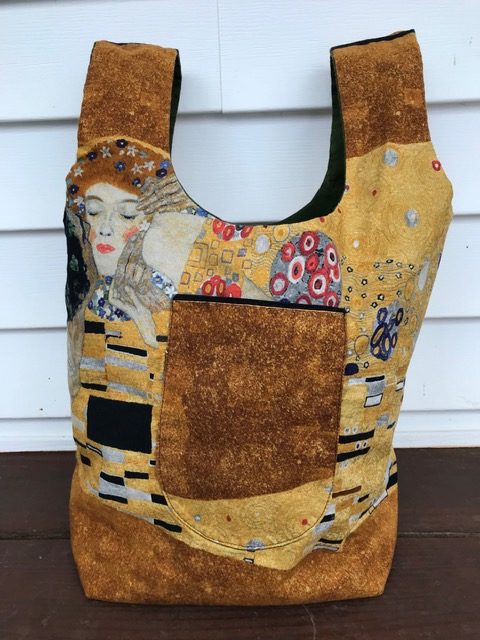 I just love Quiltsmart Market Bags, and guess what?  You can find the pattern and/or fusible panel refills at Montana Quilting Company!  They look great with pretty much any fabric – panels, charms, Fat Quarters, or yardage. and everyone I've made one for seems to love them, and they're fun to make.
So pick your time that you're going to be deliberate about dedicating to making December 2019 stress free, get your notebook, make your lists and start planning.